Posted: Friday, November 3, 2017 10:10 AM
---
If Debt is Out of Control, Bankruptcy May Help.
Columbus Ohio Bankruptcy Attorney
Ronald A. Wittel, Jr.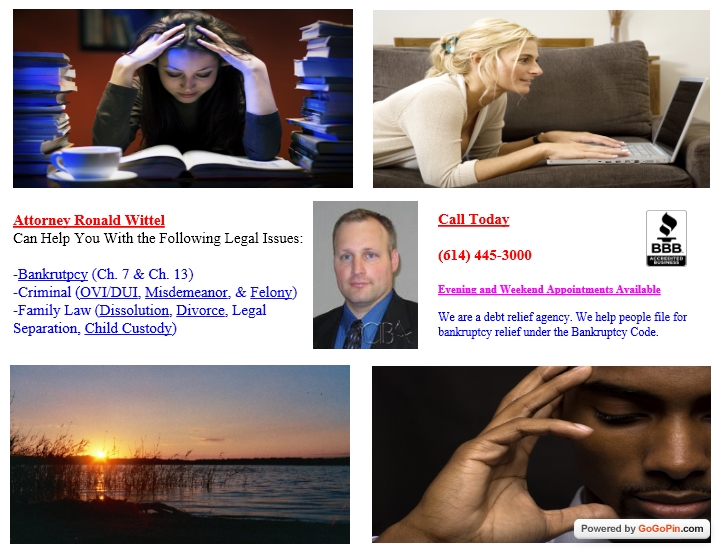 Getting control of your life can be difficult when you are over your head in debt. If you have had enough of the frustrations and you want to consider another alternative, give me a call to weigh your options about bankruptcy. I can help you determine if bankruptcy is the right path for you. Bankruptcy is not for everyone, but it may be the right fit for your situation. Call (614) 445-3000 to consider your possibilities. As always, the 1st initial consultation is free.

bankruptcy, attorney, columbus, ohio
chapter 7 bankruptcy, columbus ohio attorney
Bankruptcy, Attorney, Columbus, Ohio
Attorney, Columbus, Ohio, Bankruptcy
Columbus, Ohio, Bankruptcy, Attorney