Posted: Wednesday, October 25, 2017 11:28 PM
---
Facing a Divorce, Dissolution, or Child Custody Matter?
Divorce Dissolution Attorney Columbus Ohio
Ronald A. Wittel, Jr.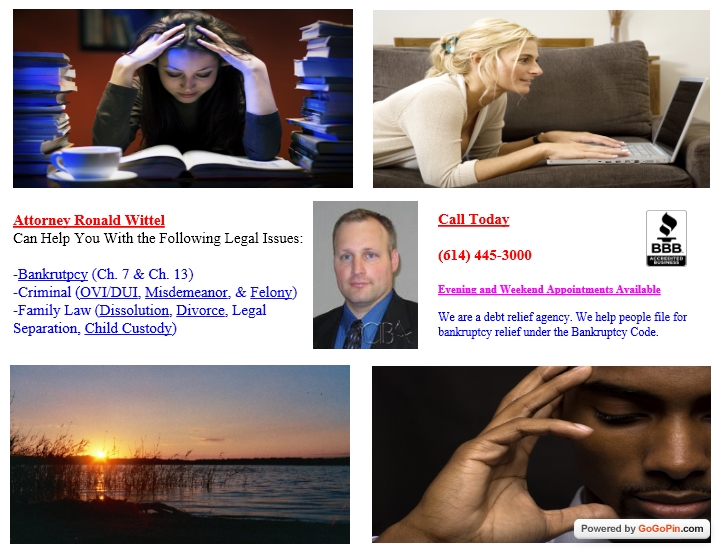 Call Columbus Ohio Attorney Ronald Wittel who practices bankruptcy, criminal, dui, ovi, drunk driving, child custody, dissolution, and divorce law in the state of Ohio at 614-445-3000.
I can help with the following:
Divorce
Divorce Matters
Alternatives to Divorce
Dissolution instead of Divorce
Legal Separation instead of Divorce
Divorce and Spousal Support
Divorce without children
Divorce with children
Explanation of Divorce
Divorce Marital Assets
Divorce Debts
Helping clients in Columbus, the Columbus Area, Columbus Ohio Region, and the surrounding Columbus suburbs.


• Location: Columbus, Columbus, Ohio

• Post ID: 3017062 columbus