Posted: Sunday, September 24, 2017 9:28 PM
---
Charged with a Criminal Domestic Violence Misdemeanor?
Criminal Defense Attorney Columbus Ohio
Ronald A. Wittel, Jr.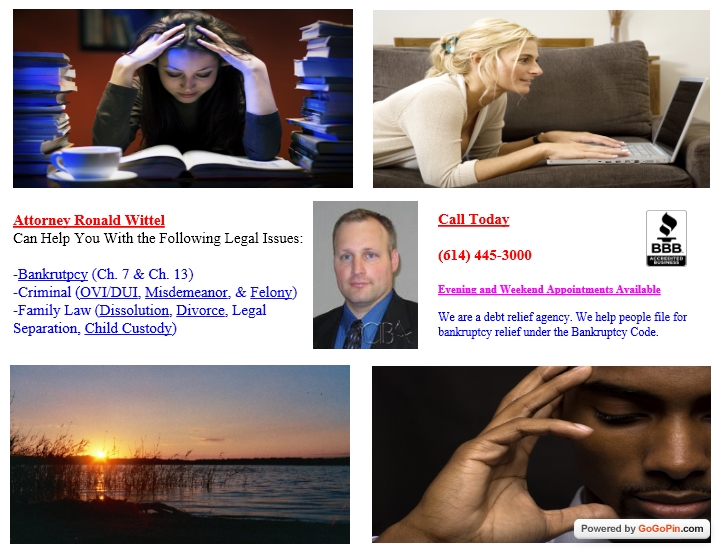 Description:
Call Columbus Ohio Attorney Ronald Wittel who practices bankruptcy, criminal, dui, ovi, drunk driving, child custody, dissolution, and divorce law in the state of Ohio at 614-445-3000.
Keywords:
attorney, columbus, ohio, bankruptcy, criminal, divorce, misdemeanor, felony, dui, ovi, drunk driving, theft, domestic violence, dissolution, divorce avoidance, custody issues, laywer, law firm, legal counsel, chapter 7, 13, creditor, harassment, mortgage, foreclosure, repossession, wage garnishment, debtor in possession, real estate, avoid bankruptcy, canal winchester, grove city, lancaster, newark, free, affordable, consultation, delaware, dublin, circleville, ashville, chillicothe, london, pickerington, franklin, union, fairfield, licking.




References:

• Location: Columbus, Columbus, OH

• Post ID: 3016249 columbus